WiRē
We have partnered with WiRē (Wildfire Research Center) to learn more about local attitudes, understandings and needs as they relate to wildfire vulnerability.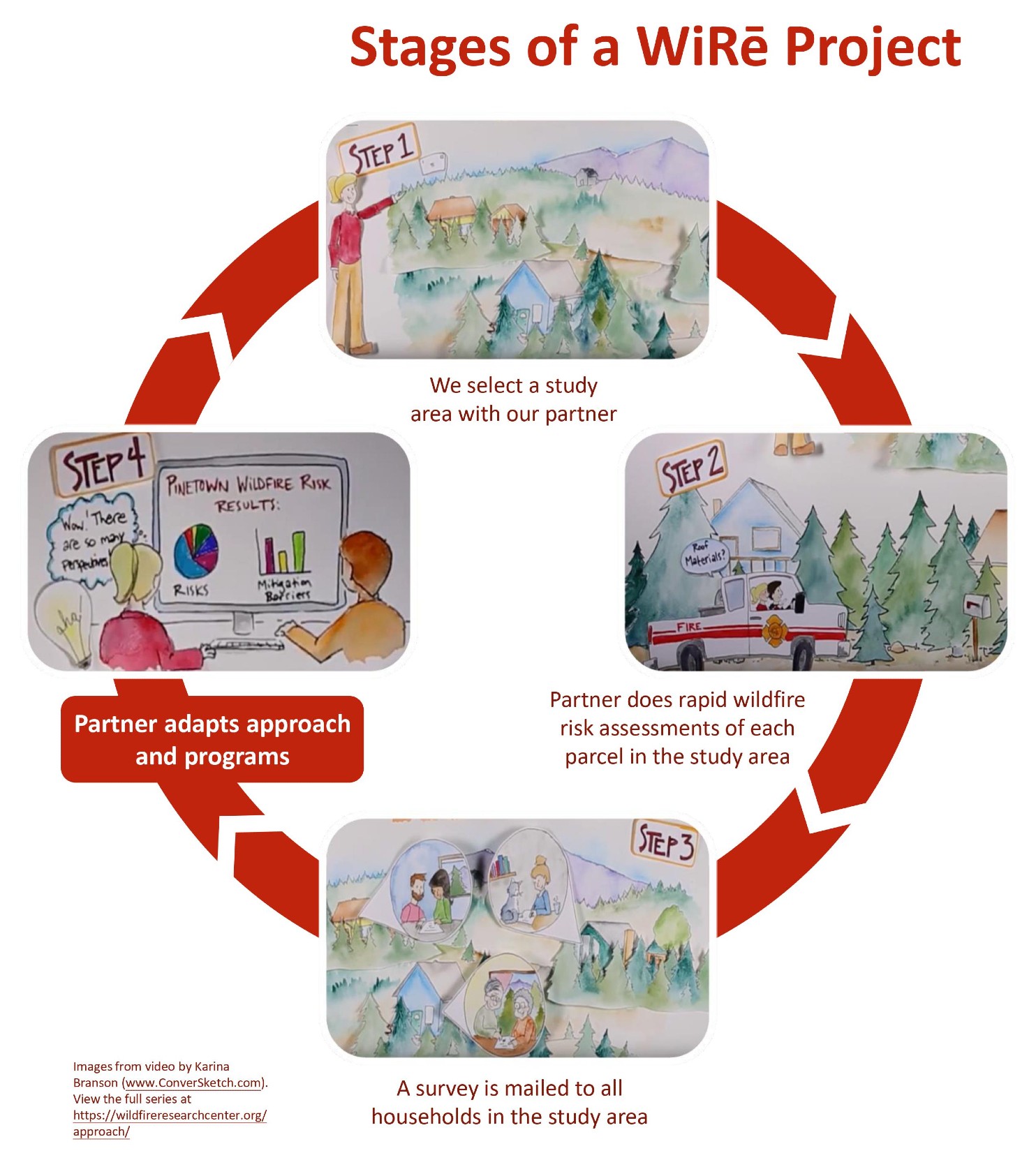 After a handful of discussions, all the pieces have fit into the puzzle and the result is that we should be able to gain some valuable insight into the hearts and minds of our residents here in Routt County.  The WiRē process pairs social data from residents living in the wildland urban interface with parcel level wildfire risk data. Using this community specific data, the WiRē team will work with us to understand how programs can be tailored to effectively move local residents to take action to reduce wildfire risk.
At the core of of the WiRē approach are two data collection efforts:
A rapid wildfire risk assessment based on attributes related to building materials, vegetation near the home, background fuels and topography, as well as access for the fire department to the parcel. The rapid assessment serves as an indicator of relative risk of parcels within a community rather than an absolute measure of risk.

Social surveys of the residents of the assessed parcels to investigate homeowners' perceptions of wildfire risk, risk mitigation behaviors, and responses to incentives to mitigate risk.
Training was conducted in September for a dozen volunteers and agency representatives so that we can effectively conduct Rapid Assessments on approximately 2,200 homes throughout the County.
A series of neighborhoods were selected for the study.  Some criteria have been established by WiRē based on the results of previous studies that will drive greater participation and results.  And it was important for us to reach into neighborhoods throughout the County so that we can better understand the regional differences in perception and need.  
The resulting study areas we have identified are:
South Routt / Stagecoach 

North Routt / Willow Creek Pass & Hahns Peak Village 

West Steamboat / Heritage Park, Steamboat II & Silver Spur 
Our hope is to have this study wrapped up and action underway by December 2024.